Health Capsule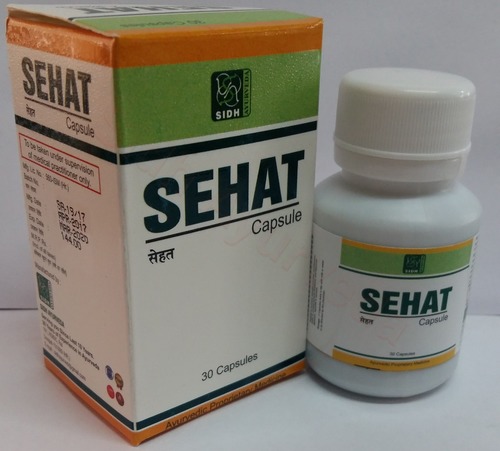 Health Capsule
Price And Quantity
Piece/Pieces

18.00 - 75.00 INR
Product Description
The Health Capsule is a dietary supplement designed to support overall health and well-being. Packed with a combination of vitamins, minerals, antioxidants, and other beneficial nutrients, this capsule aims to provide essential nourishment and promote optimal functioning of the body. Regular consumption of the Health Capsule can help bridge nutritional gaps and support a healthy lifestyle.
Frequently Asked Questions (FAQ):
Q: What are the key benefits of taking the Health Capsule?
A: The Health Capsule offers a range of potential benefits for overall health. It can support immune function, enhance energy levels, promote healthy metabolism, aid in maintaining healthy skin, hair, and nails, and contribute to overall vitality. Additionally, the blend of nutrients in the capsule may help support cardiovascular health, promote cognitive function, and assist in maintaining healthy bones and joints.
Q: What ingredients are included in the Health Capsule?
A: The Health Capsule typically contains a combination of essential vitamins (such as vitamin C, vitamin D, vitamin E, and the B vitamins), minerals (including calcium, magnesium, zinc, and selenium), antioxidants (such as vitamin C and vitamin E), and other beneficial nutrients. The specific formulation may vary among different brands or products.
Q: Is the Health Capsule suitable for everyone?
A: The Health Capsule is generally suitable for adults who are looking to supplement their nutritional intake. However, it is advisable to consult with a healthcare professional before starting any new dietary supplement, especially if you have underlying health conditions, are pregnant or breastfeeding, or are taking any medications. They can provide personalized advice based on your individual health needs.
Q: How often should the Health Capsule be taken?
A: The recommended dosage of the Health Capsule may vary depending on the specific product and brand. It is important to carefully read the product label and follow the instructions provided by the manufacturer. Generally, the capsule is taken once daily with a meal or as directed by a healthcare professional.